11th Annual Solon Athletic Booster Golf Outing
SPONSORSHIP LEVELS
Download Registration Information (.pdf)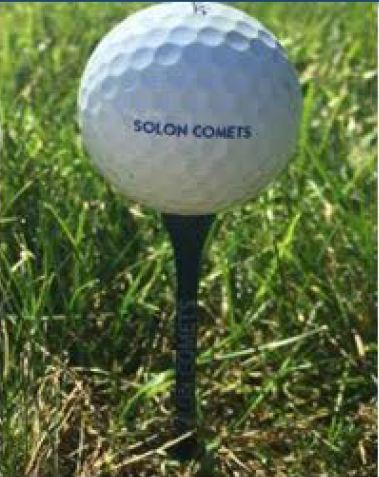 August 7, 2022 at Grantwood Golf Course
Download: Sponsorship Form (.pdf)
Go Comets! (Title Sponsor)


Main event sign
Hole Sponsor Sign
Welcome Gift Sponsor
Recognition in Fall Sports Program

$1000
Gold Level Sponsor


Dinner Sponsor, includes sign
Hole Sponsor Sign
Recognition in Fall Sports Program

$500
Blue Level Sponsor


On-course drink Sponsor
Hole Sponsor Sign
Recognition in Fall Sports Program

$250
White Level Sponsor


Hole Sponsor Sign
Recognition in Fall Sports Program

$150
Name(s) to be listed on the Sponsor Sign and in Program
_________________________________________________

Payments can be made:
• Venmo @Tracey-Lavine (Please write your information in comments)
• Check made payable to Solon Athletic Boosters to 33600 Inwood Rd. Solon, OH 44139
• Credit Card Contact Danielle Rose @ 216-570-6635 for credit card payment
• PayPal - https://paypal.me/SolonAthleticBooster
Download: Sponsorship Form (.pdf)
Thank you for your support and we look forward to working with you.
If you have any questions, please contact
Rob Farley @ 440-537-8230
Solon Athletic Boosters is a 501c3 Non-Profit Organization. The Solon Athletic Boosters has supported
athletic programs for the Solon School District for over 30 years. We are excited to offer many different
opportunities to local businesses to get their name out in the community. The financial support of the
community has enabled us to provide equipment, warm ups, rental fees, travel expenses, individual
awards, and scholarships to our student athletes throughout the years.