SignUpGenius for Winter Sports Concessions (COMING SOON!)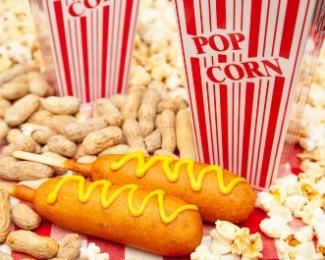 Please take a moment to sign up electronically for a spot (or more). We appreciate the support.
A few points of consideration:
- There are over 270 slots available for parent/student volunteers. If every family took 1-2 volunteer spots, the concession stand could be well staffed and remain open during athletic competitions.
- There are a variety of day/evening/weekend time slots to accommodate varied schedules.
- The signup genius lists all the winter home athletic competitions. So, a parent is able to fulfill their volunteer commitment without missing the opportunity to watch their student athlete compete (i.e., wrestling parent can work concessions for a swim meet, freshman basketball parent can volunteer during a varsity basketball game).
- Proceeds from concession stand sales fund athletic team requests across fall, winter, and spring sports (i.e., warm-ups, equipment, gym backpacks, post-season shirts, weight room additions).
- SHS senior student athletes who will be applying for a Solon Athletic Boosters scholarship are strongly encouraged to volunteer at the concession stand.